President of CVS/pharmacy emphasizes promotion of medication adherence and effectiveness during NACDS Annual Meeting
Palm Beach, FL (Vocus/PRWEB ) April 27, 2010 -- In his first remarks as the newly elected chairman of the Board of the National Association of Chain Drug Stores (NACDS), Larry J. Merlo, president of CVS/pharmacy, paid tribute to the pharmacy icons who have advanced chain pharmacy and his own personal path. He also made clear his confidence that the personal link between pharmacists and patients can help improve patient health and healthcare delivery. Merlo delivered his comments today during the 2010 NACDS Annual Meeting.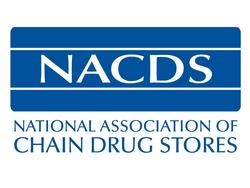 Merlo described the beginning of his interest in pharmacy during high school; his pharmacy studies at the University of Pittsburgh and employment with Thrift Drug; his tenure with People's Drug during which he first engaged with NACDS; and his resulting career with CVS/pharmacy. He acknowledged teachers, pharmacy managers and company leaders who fueled his passion for the industry.
He described some of the changes and trends shaping pharmacy, including electronic prescribing, the growth of the over-65 population, and aspects of the new healthcare reform law including the closing of the Medicare Part D "donut hole" and the expansion of the number of Americans with healthcare coverage.
Merlo also described ongoing healthcare reform challenges, including taming healthcare costs. Stating simply, and powerfully, "I think this is where we come into play," Merlo launched into a declaration of pharmacy's value and potential.
"As an industry, I believe we are positioned to help control the costs of healthcare by advocating for the value of what I'm going to call 'Pharmacy Care,'" Merlo said. "Our strategy for ensuring the use of cost-effective medications is pretty clear; we need to promote adherence and effectiveness…In both areas, current research would suggest there are tremendous gaps."
He described "adherence" as patients' filling and taking the medications that providers have prescribed, and "effectiveness" as working with physicians to prescribe the correct medications. "We must define the value for community pharmacy in a reformed healthcare delivery system," he said. "If you want to define the healthcare equation as access, cost and quality, I would offer that our industry, community pharmacy, is in the best position to effectively and positively contribute to all three pillars of that healthcare equation."
Merlo showed a video of actual stories of pharmacists, who in the course of their practice have improved patients' lives and even saved lives. He emphasized that similar stories play out daily in the pharmacies of diverse NACDS member companies, including regional and national traditional drug stores, supermarkets, mass merchants and club stores.
"There will be issues and challenges we will have to overcome, and through the NACDS agenda we will continue to work hard to navigate through the complexities the future brings. There is more that unites us than divides us: it's the value our pharmacists bring to the healthcare equation as well as the role they play in their communities; and it's the trust exhibited and the emotional connection that we saw and felt in the video. That story needs to continue to be told many times over. That's what earns us a seat at the table," Merlo concluded.
Merlo began his one-year term as NACDS chairman of the Board following his election on Monday, April 26.
Merlo's complete remarks are available here.
The National Association of Chain Drug Stores (NACDS) represents 154 traditional drug stores, supermarkets, and mass merchants with pharmacies – from regional chains with four stores to national companies. NACDS members also include more than 900 pharmacy and front-end suppliers, and over 70 international members from 24 countries. Chains operate 37,000 pharmacies, and employ more than 2.5 million employees, including 118,000 full-time pharmacists. They fill more than 2.5 billion prescriptions annually, which is more than 72 percent of annual prescriptions in the United States. The total economic impact of all retail stores with pharmacies transcends their $815 billion in annual sales. Every $1 spent in these stores creates a ripple effect of $3.82 in other industries, for a total economic impact of $3.11 trillion, equal to 26 percent of GDP. For more information about NACDS, visit www.NACDS.org.
Pharmacies. The face of neighborhood healthcare.
Contacts:
Stephen E. Schatz
NACDS
(703) 837-4196
Mike DeAngelis
CVS/pharmacy
(401) 770-2645
Bookmark -  Del.icio.us | Furl It | Technorati | Ask | MyWeb | Propeller | Live Bookmarks | Newsvine | TailRank | Reddit | Slashdot | Digg | Stumbleupon | Google Bookmarks | Sphere | Blink It | Spurl
---
See Also:
[Via Legal / Law]
marlboro cigarettes | tadacip 20 | kamagra oral jelly france